Features
The product reduced processing time and cost, through good wear resistance and cutting performance.
This product has such a good price/quality ratio, which is about 270% higher than conventional grinding wheels.
Case Study
Specification
#30/40
Size
405D-10W-3.5T-2.2E-25.4H
Material
Grey cast iron / Ductile cast iron
•  Other sizes available upon request.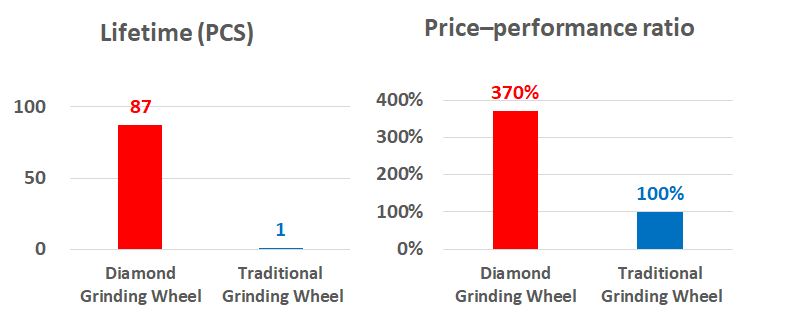 More information: